An
advanced

maritime domain awareness solution.
Coastlines are critical assets that demand comprehensive monitoring to protect not only commercial interests but also ensure the safety and security of coastal communities. SEAGULL is the ultimate partner in safeguarding coastlines and ensuring the safety of maritime traffic at sea. Our smart software is specifically designed to provide enhanced maritime domain awareness, enabling timely recognition of potential criminal activities and promoting a secure maritime environment.
Accurate and
up-to-date insights.
Swift action is essential when it comes to coastline security. Our AI system works tirelessly to process live camera streams, automatically extracting crucial information such as vessel types, speed, and sailing direction. By analyzing this data in real-time, SEAGULL empowers operators with accurate and up-to-date insights, making it easier than ever to identify potential threats.

Operators can set custom alarm settings, ensuring they are immediately alerted to any suspicious situation. With SEAGULL's support, operators are equipped with the right tools to react proactively, preventing potential security breaches and responding rapidly to emerging threats.
No vessel
remains unseen.
By utilizing (existing) strategically positioned cameras along the coast, SEAGULL can complement Radar Systems and AIS data, ensuring no vessel remains unseen. By integrating multiple data sources, a holistic and real-time view of maritime activities can be created, giving operators a powerful tool to monitor their maritime domains more efficiently and effectively.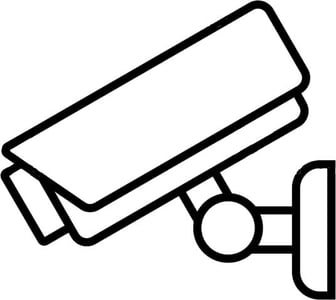 A continuous improvement of safety.

SEAGULL's reporting feature facilitates effective communication and data sharing among waterway stakeholders, including coast guards and emergency response teams. By fostering this interconnected network, SEAGULL promotes a coordinated response to critical situations, significantly improving emergency preparedness and response times.
SEAGULL is not just a security solution; it's a force multiplier that empowers coastguards and maritime security personnel with smart, automated capabilities. Our advanced maritime domain awareness system sets new standards in coastline security, revolutionizing how we protect our waters, safeguard our communities, and preserve the integrity of coastal environments.


Join the future of coastline security with SEAGULL, where innovation and reliability combine to create safer shores.
Activate SEAGULL on any IP camera.
Starting at only




€

499

p/m


$.549 p/m |

£.429 p/m