Enhanced

situational awareness.
SEAGULL redefines the management of maritime traffic on lakes, (inland) waterways, rivers, and canals by converging safety and efficiency. Our advanced AI-powered solution offers comprehensive monitoring and enhanced situational awareness, ensuring the utmost safety for all waterway users.
The

unique challenges

of maritime traffic.
SEAGULL is revolutionizing maritime domain surveillance with the help of advanced software powered by artificial intelligence. With accurate data collection and real-time alerts, human operators can perform at their best and never miss any maritime activity that requires immediate attention.


Whether it's monitoring vessel movements in narrow canals, navigating challenging river bends, or ensuring smooth traffic flow on busy lakes, SEAGULL's comprehensive monitoring and situational awareness capabilities are tailored to suit all waterway environments.
Promoting a collaborative approach to safety.

SEAGULL's reporting feature facilitates effective communication and data sharing among waterway stakeholders, including port authorities and emergency response teams. By fostering this interconnected network, SEAGULL promotes a coordinated response to critical situations, significantly improving emergency preparedness and response times.
At SEAGULL, we firmly believe that technology should augment human capabilities, not replace them. Our AI system works hand-in-hand with waterway operators, supporting them with actionable insights. By leveraging SEAGULL's advanced technology, operators can confidently make critical decisions, ensuring the safety and security of every vessel navigating the waterways.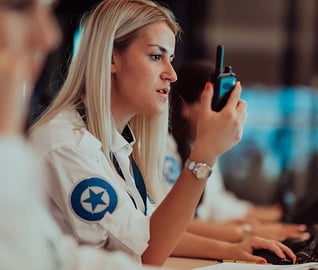 Simply activate SEAGULL on any existing IP camera.
Starting at only




€

499

p/m


$.549 p/m | £.429 p/m