Monitor the most critical areas
on and around waterways.
SEAGULL can be used in various locations next to water bodies, such as in ports, harbors, along coastlines, and inland waterways. SEAGULL aims to provide a complete overview of traffic and the necessary data to battle illegal activities in all these locations.
Ports and harbors
SEAGULL can monitor a few strategic positions in the harbor or port where traffic is known to enter and exit. This will provide a complete overview of all inbound and outbound traffic.
Through GPS calibration of the cameras, the location and direction of each vessel can be derived, allowing for multi-camera tracking and an aggregate of unique information in the logbook. SEAGULL helps reduce the time operators spend on registration and improves safety throughout the harbor.
Coastlines and inland waterways
Coastlines and inland waterways are hard to monitor due to the vast and often remote stretches of land they encompass. However, using SEAGULL to analyze strategically placed cameras in sensitive locations along the coastlines and waterways, these locations can be monitored without requiring constant human attention.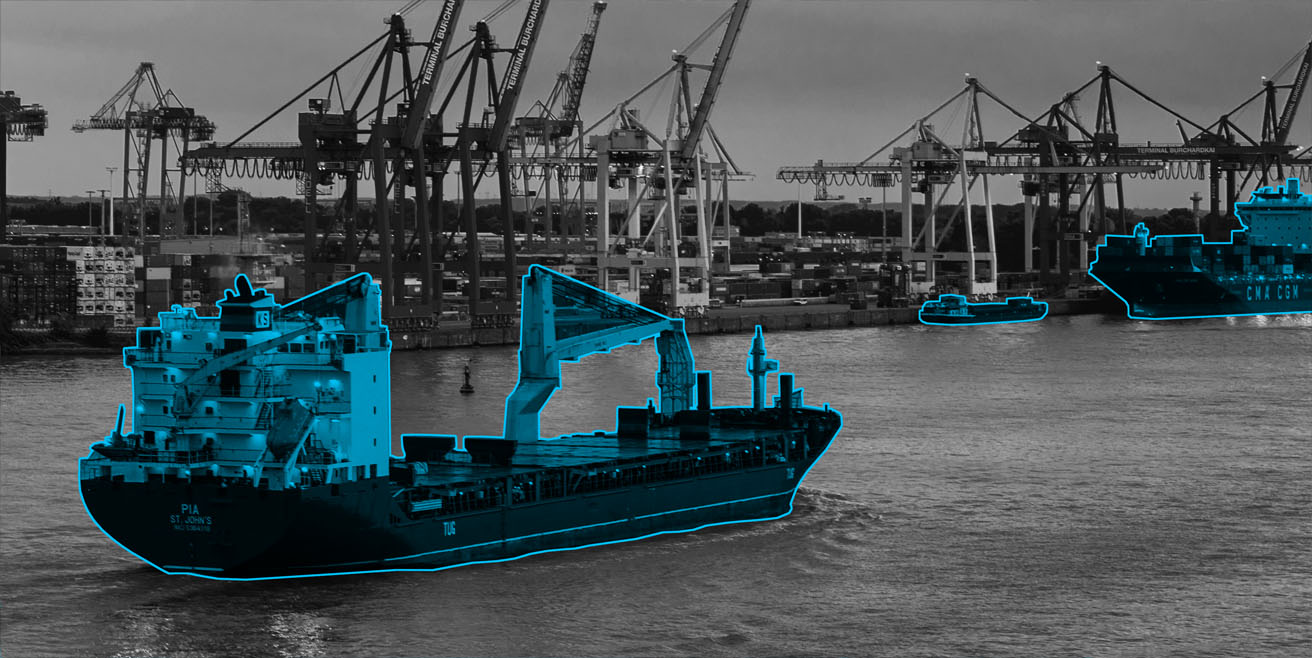 By calibrating the area of interest within view of the camera, the alerts SEAGULL generates can be tailored to your needs. For example, the location of interest could be limited to the water along the coastline or remote spots along waterways, where vessels may attempt to drop off or pick up certain items or people. In addition, the anonymized images SEAGULL stores can be used for further identification of vessels if necessary and could be shared with neighboring harbors or appropriate organizations that should be on the lookout for the vessel.
Using SEAGULL to analyze cameras placed in strategic inland nodes such as sluices can provide insight into the total traffic that passes through the waterways.
USE CASE: Collaboration with the port of Scheveningen
Ports and harbors must have insight into the traffic that passes through for safety purposes. AIS receivers can track vessels with AIS transponders, and radar systems detect large vessels. However, there's a group of boats undetected by these systems. Also, harbor areas are rarely observed 24 hours a day. Research shows that security officers miss 95% of all visible activity after watching monitor screens for 20 minutes. This allows undesirable activities to occur in international ports of all sizes. SEAGULL fills this gap by providing automated 24/7 monitoring on and around the water. BrainCreators developed SEAGULL in cooperation with the municipality of The Haque and the harbor of Scheveningen in The Netherlands.
SEAGULL augments port and harbor security by filling in the gaps present with existing systems to improve maritime domain awareness. By visually identifying vessels in camera footage day and night, SEAGULL gives an overview of all traffic in the harbor. For every passing ship, SEAGULL logs the type, the time and date of registration, entry or exit, and the speed of passage. Also, an image of each vessel is stored to help you investigate the vessel further.
A collaboration with Scheveningen Port
To develop SEAGULL as a solution for 24/7 harbor surveillance, BrainCreators combined its software development and artificial intelligence expertise with the harbor domain expertise of the municipality of The Hague and the port of Scheveningen in the Netherlands. SEAGULL was first released to the production environment in the harbor of Scheveningen in December 2022.
How SEAGULL secures safety at the port of Scheveningen
The municipality of The Hague finds it essential to gain more insight into the shipping traffic in the port of Scheveningen. Until Seagull was used, only commercial shipping was registered. There is no standard system for registration, like car license plate registration. Hence we developed SEAGULL. It strengthens port management and improves the municipality's information position to combat illegal activities.
SEAGULL automatically recognizes and records shipping traffic in the port. At its core, SEAGULL is an intelligent video processing system that utilizes artificial intelligence. The AI identifies the vessel type and records the date/time and sailing direction. The Port Authority staff keeps a total record of activities in a comprehensive dashboard within SEAGULL. The registration system sees every vessel while safeguarding the privacy of port visitors. It does not record personal data, and the crew is not visibly displayed.

Using SEAGULL at the port of Scheveningen
"The port of Scheveningen is located directly on the North Sea and centrally along the Dutch coast, allowing for quick entry and exit. In less than an hour, Amsterdam, Rotterdam, Utrecht, and the ports of Hoek van Holland and IJmuiden can be reached.
By cargo ships. As a result, there is always movement in the port and a constant flow of incoming and outgoing ships," said Cees Duvekot, Port Authority and head of Traffic, (State) Harbourmaster of The Hague. "Previously, our operators had to register all ships manually. We, therefore, needed a robust system to monitor our port, and with SEAGULL, we have achieved this. Thanks to SEAGULL, we are taking a future-proof and innovative step, allowing us to observe and register the entry and exit of all types of vessels more efficiently, save costs, and better identify risks."
"Scheveningen Harbour is a unique and multifunctional place. The harbor is located directly on the North Sea and welcomes commercial and recreational shipping. Scheveningen Haven is also a neighborhood where people live, work, and recreate. Therefore, it is important now and in the future to ensure (maritime) safety and livability. The use of the registration system by Port Authority employees is going to help with this," said Anne Mulder, alderman for Scheveningen at the municipality of The Hague.
"The Netherlands is a global forerunner in the port-maritime domain. However, considerable acceleration is still needed in digitalization to maintain this leading position in the future. The deployment of Artificial Intelligence (AI) plays a vital role in this," said Roos Janssen, Product Manager at BrainCreators. "We are therefore proud that together with Scheveningen Port and Bosch Energy & Building Solutions, we have realized a solution that takes us a step forward to better monitor maritime areas."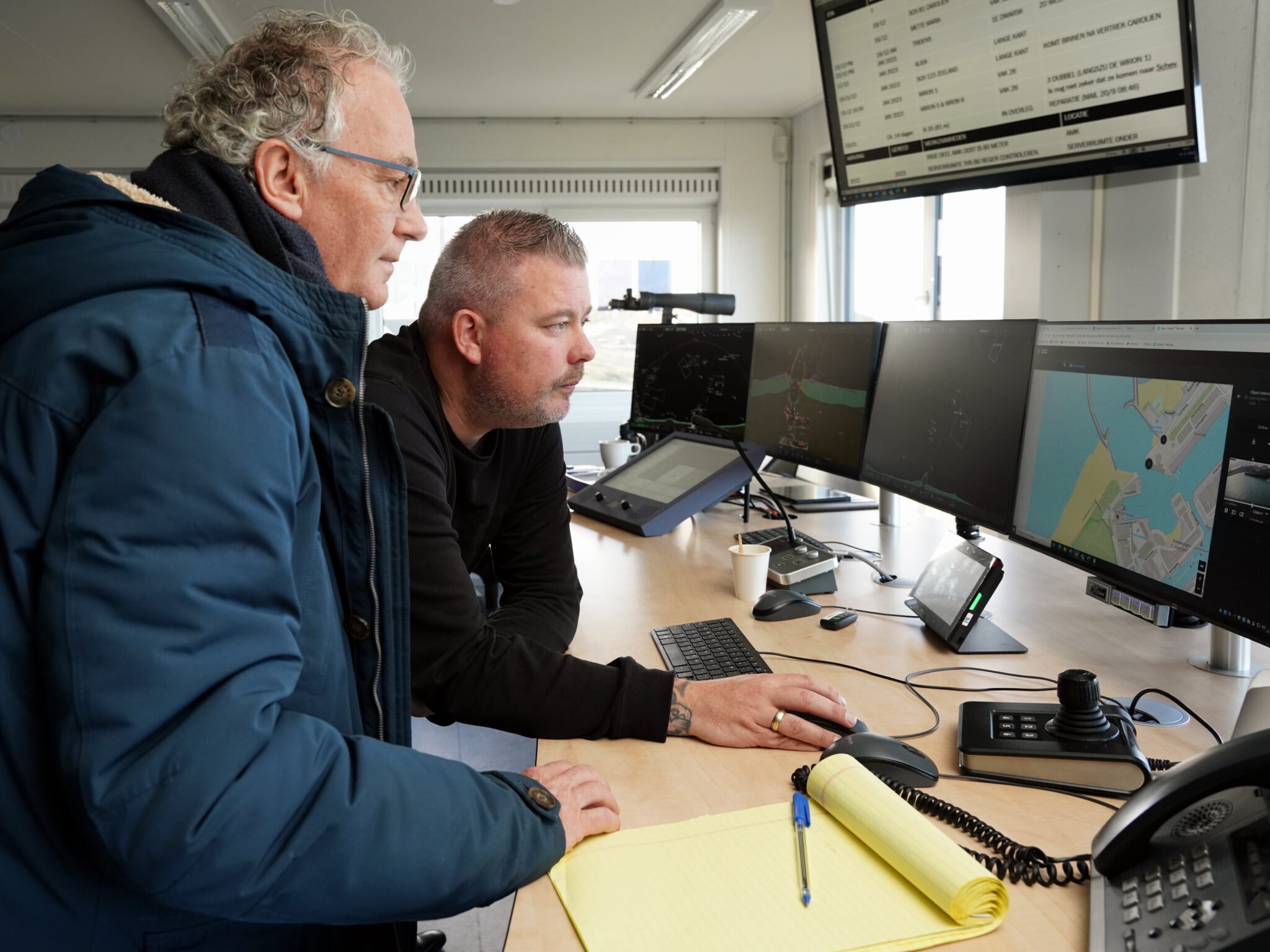 Seagull at work in the Port of Scheveningen - December 2022
What
SEAGULL

offers
A tool that analyses camera footage and registers all passing vessels to continuously monitor the entry and exit of an area of interest.
A tool that provides insight into traffic trends over a more extended period.
A tool capable of providing more detailed information than traditional surveillance systems by recognizing vessel types.
A tool that can give customized alerts.
How
SEAGULL

complements
It complements Port Management Systems by providing an extra sensor input for automated registration next to AIS.
It complements security systems with detailed alert information based on customized rules.
It complements Video Management Systems with detailed time stamps of events.
Recognizing vessel types complements traditional surveillance systems with more detailed information.